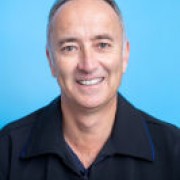 Tauranga Vets and its generous clients recently donated over $2500 to Healthy Pets New Zealand on the back of a year-long fundraising effort.
Tauranga Vets owner and Managing Director David McDonnell says the goals of Healthy Pets New Zealand is a charity close to his heart.
"It's money that directly funds knowledge," says David. "We 100% support the work this charity does, and are happy to contribute to the great work they do in helping make the lives of our companion animals better."
The donated funds are collected through collection boxes and through joint donations from the business and clients when they lose a pet.
"We like that people who come into our clinics have the opportunity to make a difference in the lives of pets, especially because these donations go directly to scientific research," he says.