A tiny ginger-and-white rescue kitten called Minnie was the runaway winner of 'Home Office Helpers', our photo competition for Kiwi pets and their owners, thanks to support from Royal Canin.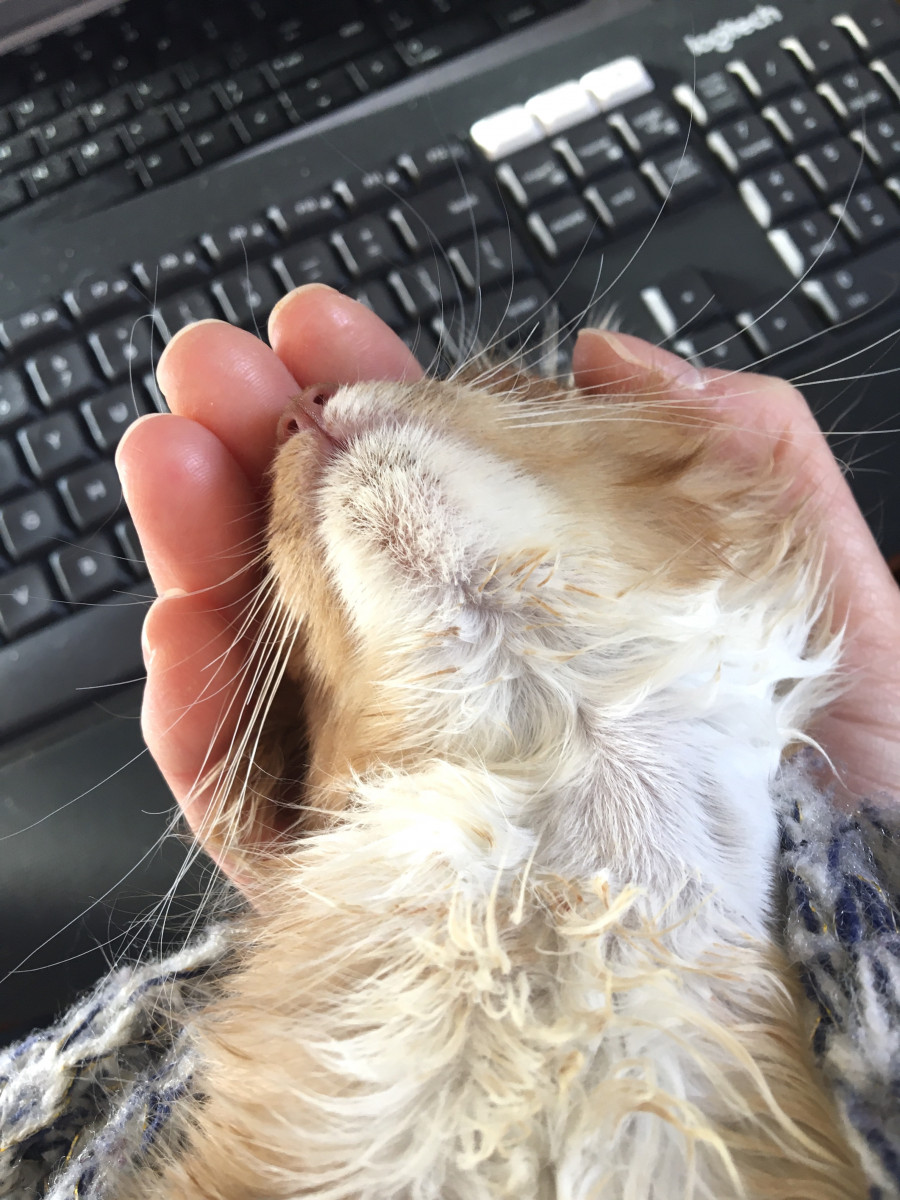 The winning entry featured a reclining Minnie held above a keyboard, with her head resting in the caring embrace of owner Jody Sharratt, who runs cat rescue Feral Nation from her Wellington home.
Despite being a late entry, Minnie was a clear winner with 1427 votes thanks to Jody's many Facebook supporters who backed the small kitten that had been struggling to put on weight.
Jody, who was busy working for a tourism business while also looking for homes for the cats under her care, received a three-month supply of Royal Canin Pet Food and a $250 My Food Bag voucher.
There was stiff competition with 121 entries from pet owners working from home during lock-down.
"It was great to see so many Kiwis who were spending extra time with their pets during lock-down getting into the spirit of the competition," says Healthy Pets New Zealand Director Dr Cath Watson.
"Thanks to everyone who entered, we really enjoyed your photos, and funny captions."